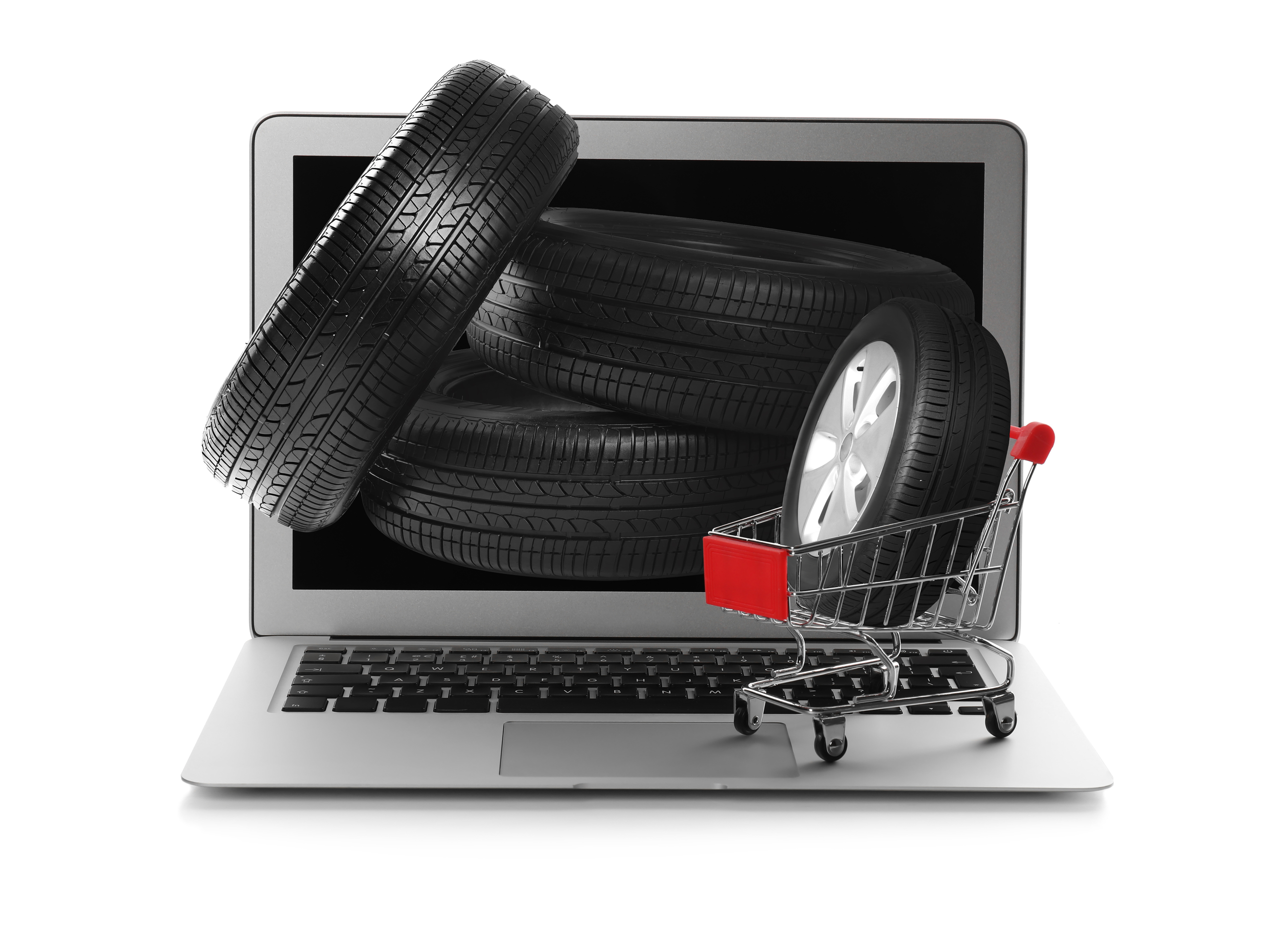 You may have heard of rent-to-own as an option when buying a new set of tires. When you rent to own, you receive a product and pay some agreed upon monthly premium rather than a large amount of upfront cash. At the end up the agreed upon payment period, which can be weeks or months, you own the product that you've been using.
This may sound the same as financing. And that's because… it is!
Setting up payment plans can be intimidating (not to mention confusing), especially if you are new to buying tires and wheels. We have a customer retention specialist on staff who's standing by to answer your finance-related questions. Yes, it's a real-live person who customers can schedule 1-on-1 calls with to go over the terms of your agreement.
How Does Purchase Financing Work?
Financing a vehicle is a common part of the buying process, as most people don't have tens of thousands of cash dollars to buy a car. Instead, the financial burden is lessened as you put down an initial payment and then agree upon a monthly payment over several years. To borrow the money, you pay a percentage (called interest) to the dealership, bank, or whoever is loaning the money, and they profit from this interest.
An interest rate represents the fee you're paying to the lender to borrow money. It's usually represented by a percentage of the total cost of the thing you're buying. If it's an annual interest rate, that percentage is a fixed amount based on the principal. For example, if you're buying a $1,000 set of four tires and your interest rate is 5% over 18 months, you'll be paying an extra $75 in interest.
BLUE BUTTONS
Compounded interest will accrue the interest that you've paid already. Essentially, you're paying interest on the interest. Depending on when the interest is compounded, this can either have little to no financial difference from simple annual interest or mean paying many times more than the original principal value. For example, if that same $1,000 set of four tires with a 5% interest rate over 18 months is compounded monthly, you'll be paying $1,406 extra on top of the $1,000 principal.
In another tire financing model, also known as "same as cash," the balance due is divided into equal parts. For the same $1,000 set of tires, you might pay $200 up front and then divide the remaining $800 over 90 days, making your payments around $266 for three months.
These are very simplified ways of looking at vehicle and tire purchase financing. You should read the fine print on any purchase agreement before agreeing to the terms.
So, you can see why it's important to pay attention to what financing option you agree on before locking in.
Financing Tires and Wheels
Tires and wheels will usually cost hundreds of dollars up front, which isn't easy for some people. This may be more than their credit limit or more than the amount of cash they have on hand. Regardless of the reason, lenders know that money is tight and you need the tires, so it's possible to be paying two, three, and even four times the cash value of a tire. With tires and wheels, a payment period of a year or more will likely mean you're paying two to three times the cash value of the tire.
Fortunately, payment plans do exist that vary depending on what your credit is. Some financing companies offer a 90-day same as cash deal. If you make a purchase and pay it off in three months, there's no interest and the total price will be the same as cash. However, if you go beyond 90 days or with a 52-week payment plan, you could end up paying about double the cash price even though your payments will be lower weekly.
Many of Tire Agent's participating payment plans share this 90-day same as cash offer. Paytomorrow, for example, has a $1 down payment and 90-day same as cash offer. UOwn has a zero down 90-day same as cash offer, and for a small fee you may be able to extend your payments beyond 90 days.
This is more financially realistic and takes a financial burden off you, rather than paying hundreds of dollars up front. Also, 90-days same as cash doesn't typically require good credit scores. However, keep in mind that if you can't pay the tires off in 90 days, it can get very expensive.
Ultimately, pay-to-rent plans are good if you don't have hundreds of dollars up front cash, but you are able to pay the tires off in 90 days or less. The best part is that you don't have to have great credit to qualify.
If you're looking to learn more about our tire financing plans, check out our blog on the topic. We have online chat and phone support to answer any questions about the tire buying process. With Tire Agent, shipping is always fast and free to any recommended installer of your choice.