Benefits & Features
65,000 Mile Warranty
All-Season Tread
Several biting edges increase this tires traction in wet, dry, and snowy conditions.
Wet Performance
Wide grooves in the treads reduces hydroplaning and increases traction in wet conditions.
Ride Comfort
Treads optimized to reduce road noise and make for a more comfortable ride.
Handling Capability
See improved dry and wet handling due to this tire's large, stable, shoulder blocks.
Tire Description
The Assurance All-Season is a long lasting tire that can handle, dry, wet, snowy, and icy weather conditions.
As passenger vehicles spend most of their time on the highway and driving in the city, this tire is built specifically for those conditions. Users of this tire low rolling resistance which leads to a longer life, better gas mileage, less vibration and a low amount of road noise. Its all-season rating means it provides a good balance of performance and traction with wet, dry (Spring, Summer, Autumn weather) and cold (Winter) weather conditions such as snow and ice. This tire features a year-round tread compound that can maintain good stability in hot, cold, and mild weather.
read more
Available Sizes
How do I find my tire size?
The tire size for your vehicle can be found in two places:
1 On tire sidewall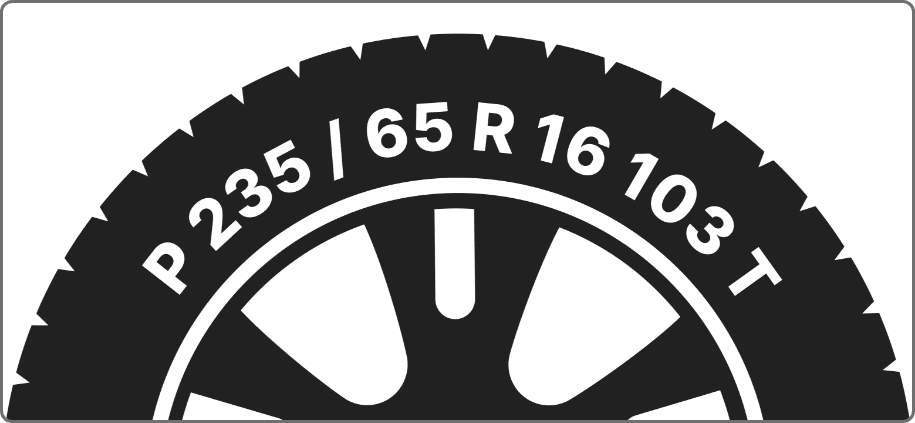 2 Inside the door jamb
*All Goodyear tires may continue to be developed with manufacturer changes. That being said, Tire Agent and the manufacturer have the right to change these tire specifications at any time without notice or obligation.