Benefits & Features
60,000 Mile Warranty
MaxTouch Construction
This tire has even contact distribution with the road which can help save up to 65 gallons of fuel (when compared to the leading competition) over the life of this tire.
Longer Life on Gravel
This tire is proven to last 35% longer than its competitors on gravel.
Comfort Control Technology
This technology reduces road noise and vibration which allows for a very smooth and quiet ride.
Reduce Hydroplaning
Good water clearance between circumferential grooves.
Tire Description
The LTX A/T2 is a dependable all-terrain tire for light trucks and SUVs. It is extra durable s you can be confident taking it anywhere.
All-Terrain Standard
"As an all-terrain tire, drivers will experience stiff treads wrapped around a stiff and durable carcass. The sidewalls of this tire are reinforced in order to block rocks or other debris from cutting or chipping away at the tire. Deeper grooves between tread blocks further increase grip on off-road conditions. However, these treads are staggered and constructed in such a way that they do not create excessive vibration while rolling on flat surfaces, such as roads. This allows the tire to drive on roads without wearing out or agitating the driver.
read more
Available Sizes
How do I find my tire size?
The tire size for your vehicle can be found in two places:
1 On tire sidewall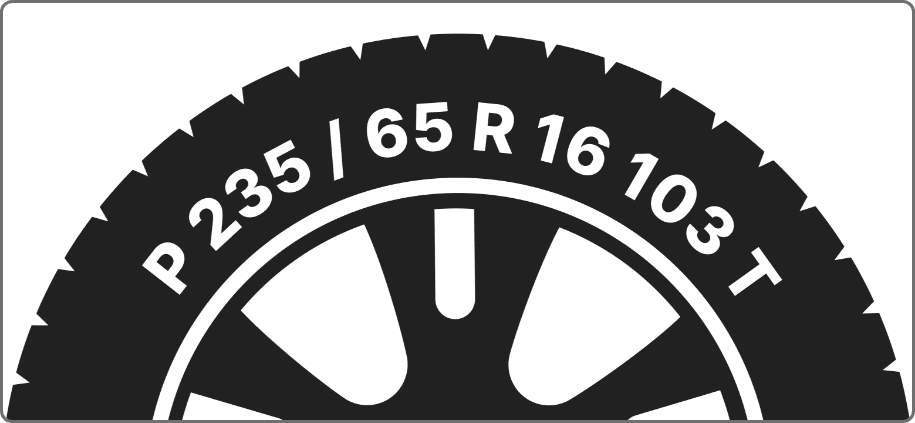 2 Inside the door jamb
*All Michelin tires may continue to be developed with manufacturer changes. That being said, Tire Agent and the manufacturer have the right to change these tire specifications at any time without notice or obligation.