Benefits & Features
60,000 Mile Warranty
DuPont Kevlar
A layer of Kevlar provides ultra-rugged strength on this tire.
Durawall Technology
A durable Durawall technology prevents cuts on the sidewall.
Off-Road Traction
This tire can take on very wet and muddy terrain.
Tread Compound
A special tread compound allows this tire to handle snow and rain with ease.
Tire Description
The Kevlar names says a lot. The Wrangler All-Terrain Adventure with Kevlar is one of Goodyear's most versatile and durable tire to date. It performs at the top of its class on ice and snow while still tackling any dry terrain with ease.
This off-road tire comes equipped with flexible, yet, highly durable tread blocks which are separated by deep grooves. The deep grooves and sipes increase the longevity of the tire, which is meant to spend most of its time rolling over harsh terrain. The flexible treads allow the tire to conform to surfaces which increases traction and climbing ability. Reinforced sidewalls offer protection from stone drilling and punctures.
read more
Available Sizes
How do I find my tire size?
The tire size for your vehicle can be found in two places:
1 On tire sidewall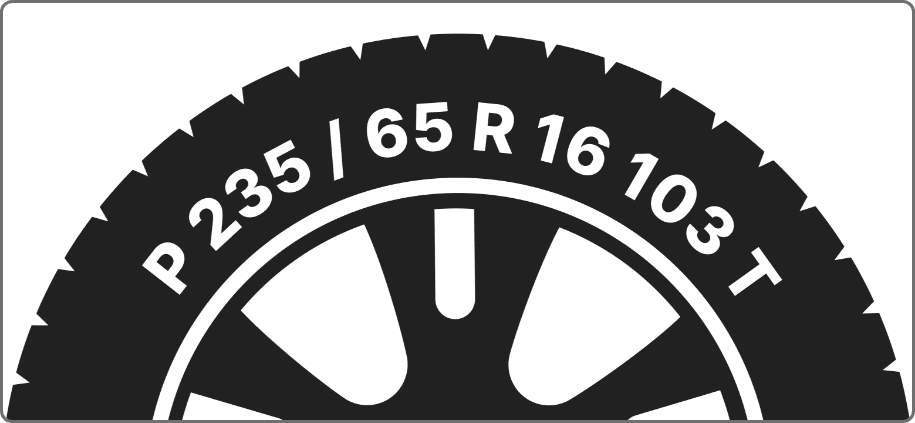 2 Inside the door jamb
*All Goodyear tires may continue to be developed with manufacturer changes. That being said, Tire Agent and the manufacturer have the right to change these tire specifications at any time without notice or obligation.