Benefits & Features
Fuel Efficient
Fuel Efficient
This tire is designed to improve fuel efficiency.
65,000 Mile Warranty
All Weather
30% greater snow traction than other tires in its class. Exceptional hydroplaning performance and smooth riding in dry conditions.
Amazing Handling
The next generation ETEC System allows the tire to keep its shape during high speed cornering.
Long Lasting Construction
Hidden treads and stronger materials allow these tires to maintain tread depth throughout the long life of this tire.
Cut and Chip Protection
This tire is extra durable and resists cuts and scratches, resulting in a longer life.
Tire Description
Extra deep treads and advanced materials make the Advantage T/A Sport LT an excellent tire for all seasons and through any weather conditions. BF Goodrich uses a full depth tread feature that allow the tires to keep the same tread depth throughout the life of the tire.
This Sport SUV and light truck tire offers a mix of style and performance. A set of these tires will provide superior handling and exquisite luxury. The low profile and wide footprint minimize rolling resistance, increases fuel economy, lowers road noise, and rolls smooth as butter. Its all-season rating means it provides a good balance of performance and traction with wet, dry (Spring, Summer, Autumn weather) and cold (Winter) weather conditions such as snow and ice. This tire features a year-round tread compound that can maintain good stability in hot, cold, and mild weather.
read more
Available Sizes
How do I find my tire size?
The tire size for your vehicle can be found in two places:
1 On tire sidewall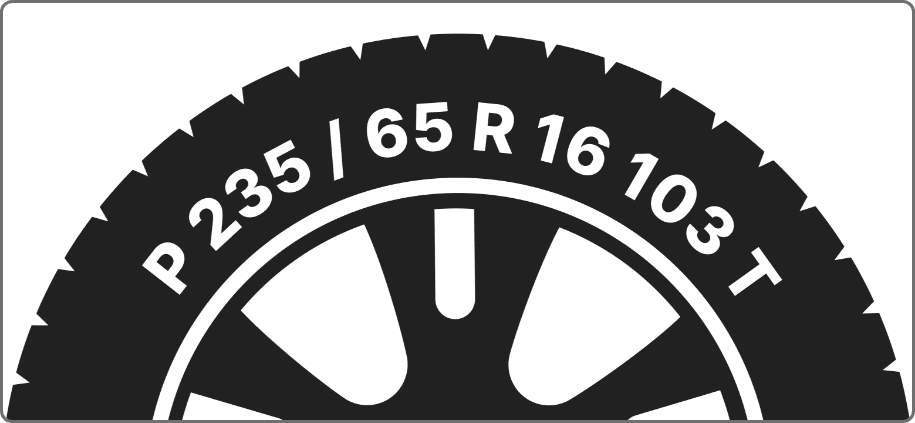 2 Inside the door jamb
*All BFGoodrich tires may continue to be developed with manufacturer changes. That being said, Tire Agent and the manufacturer have the right to change these tire specifications at any time without notice or obligation.