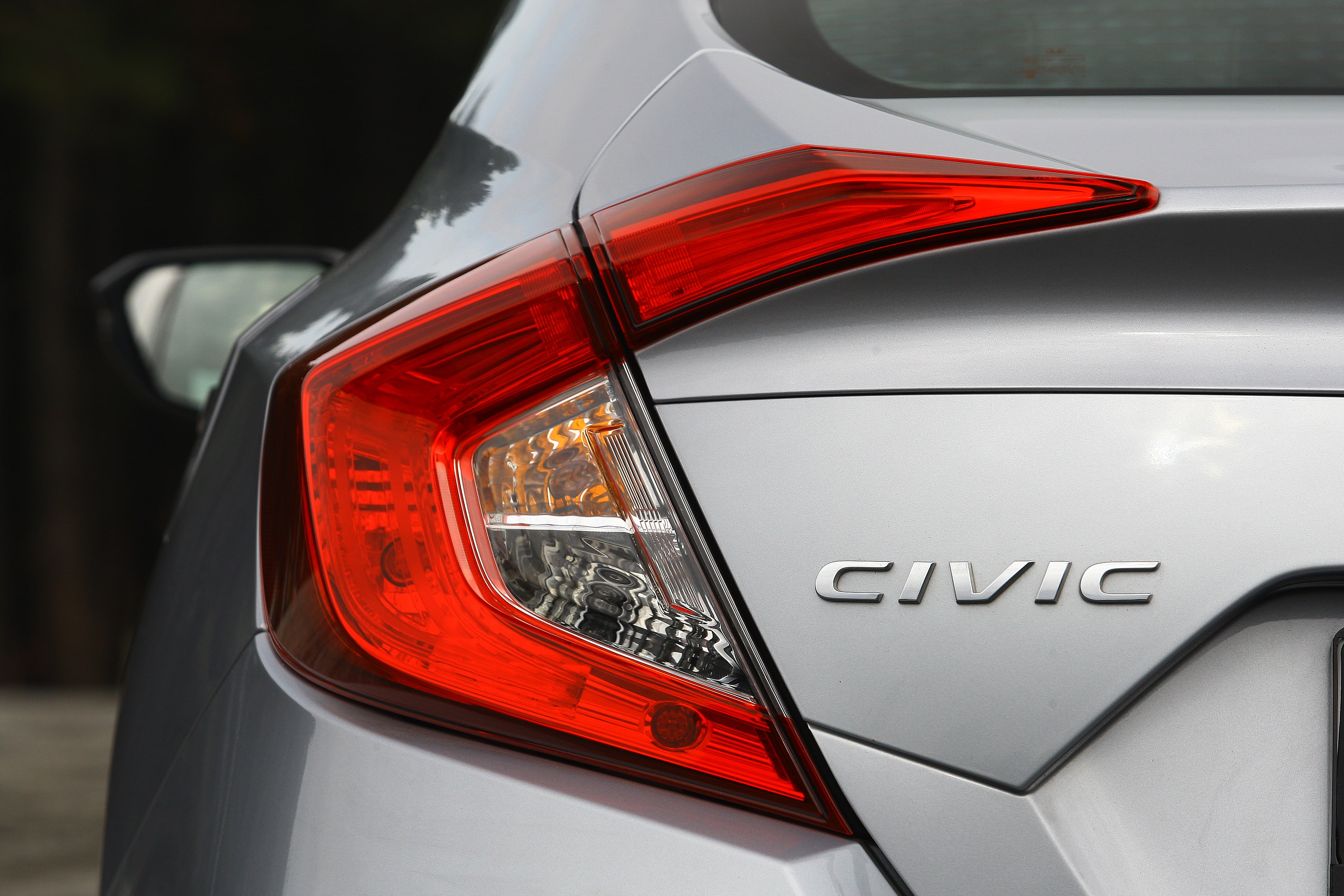 (Updated August 2021)
Here we focus on the best all season tires for all five Honda Civic trims, including options for Civic owners who live where ice and snow are important factors in tire choices.
First generation Honda Civics date back to the 1970s; however, our top tire recommendations apply to 9th, 10th, and 11th generations of Honda Civics. By the way, 9th generation Honda Civics were made from 2011 to 2014; 10th generation Civics were made from 2015 to 2021; and 11th generation Honda Civics were made starting in 2021.
The Best All Season Honda Civic Tires
All season tires have a versatile tread design that can handle various weather conditions. On local and highway roads, all season tires perform great on the pavement. They provide great traction in dry and rainy conditions, and can even handle light snow.
Budget-friendly tires for Honda Civic
Radar Dimax AS-8 is an economically priced tire that is the best choice for Civid owners who live on a tight budget. Dimax's treads provide good traction and superior performance in wet and dry conditions. This all season tire is not fancy but will do the job in the light snow for those who don't have a large budget to spend
Key features of Radar Dimax for Honda Civic (2012 to present)
60,000 treadwear mileage warranty
Enhanced traction in snow and slushy conditions
Tread designed for even, long lasting wear
Value + stability Honda Civic tires
Maxxis MA-202 offers terrific value for your Honda Civic. The price tag on this tire won't break the bank, and still offers very good quality. This tire has double-steel belts that ensure durability through its long lasting tread life. With enhanced wet weather performance features, this tire stands out in the all season category for many reasons.
Key features of Maxxis MA-2021 for Honda Civic (2021 to present)
Hydroplaning resistance and increased wet weather handling
50,000 treadwear mileage warranty
Maximum stability at high speeds
High-end + snow protection tires for Honda Civics
Toyo Celsius's tread design has traits such as snow claws and slush grooves, which makes it one of the best tires for snowy conditions. This all season tire isn't your average all season. It's also only one of a few models on the market that is an all-weather tire. This means it can handle severe winter weather conditions. With these capabilities, it's a no brainer for the Honda Civic owner who wants a high-end tire that can take them almost anywhere during the harsher winter weather.
Key features of the Toyo Celsius for Honda Civics
60,000 treadwear mileage warranty
Three-peak mountain snowflake symbol rated for severe snow conditions
Multiwave sipes for a quiet and smooth ride
Premium Honda Civic tires
Made in Finland, the Nokian WRG4 is most likely that premium tire you haven't heard of yet. With its incredibly sleek look, the Nokian WRG4 is the all season tire Honda Civic owners dream about! Similar to the Toyo Celsius, this is an all weather tire. These uniquely designed tires are rated for severe conditions as well as everyday driving. They offer exceptional versatility even on the worst wintery days. When it comes to quality, this all season, all weather performance tire gives the Civic driver an above average experience behind the wheel.
Key features of Nokian WRG4s for Civics
60,000 treadwear mileage warranty
Snow claws that increase side-to-side grip
Three-peak mountain snowflake symbol rated for severe snow conditions
Silent sidewall technology that dissipates sound and vibrations for a quiet ride
Premium + long life for Honda Civic tires
Michelin is a premium brand-name tire manufacturer that most people recognize, and the Michelin Defender T+H is the perfect example why. Being Michelin's longest lasting tire, the Honda Civic driver who wants the ultimate all season tire should hop on this ride! This tire is great for everyday road use and gives the Civic a comfortable, smooth ride in wet and dry conditions. Hydroplaning won't be a worry with this superior tire. The long lasting tread life isn't the only thing to write home about, you'll be telling everyone about the features of this tire for miles and miles!
Key features of the Honda Civic's Michelin Defender
80,000 treadwear mileage warranty and roadside assistance
Fuel efficiency (saving up to 65 gallons of fuel when compared to leading competition)
Intellisipe technology increasing traction and acceleration
Tread compound proven to last longer in severe conditions
Winter & Snow Honda Civic Tires
Winter and snow tires are specifically made for people who live in cold climates that are known to get a lot of snow. Look for tires that hold up in below-freezing conditions and that will grip and improve your Honda Civic's braking performance on ice and especially black ice. The tires in this section are recommended for Honda Civic model years 2002 to the present.
Ice traction + flexibility for Honda Civics in the snow
The Bridgestone Blizzak WS80 is a good winter tire for northerners who drive Honda Civics. This is a studless winter tire, which means you can drive it in dry and warmer conditions too. As temperatures drop, the deep treads stiffen and grip the ground, to help your front-wheel drive Civic trudge through the snow and also decrease sliding on icy patches.
Key features of Bridgestone's Blizzak for Civics
Available in a variety of sizes
Winter tread
3D sipes for dry, icy and snow conditions
Excellent grip + eco-friendly Civic snow tires
This Michelin x-ice XI3 tire for Honda Civics was designed to not only perform well in ice, snow and slush but it also decreases fuel consumption thanks to rolling resistance. The tire is studless, and the rubber is engineered to stay soft in colder temperatures, so it can grip the pavement and protect your Civic from sliding.
Key features of Michelin's X-ICE XI3 for Honda Civics
Available in a variety of sizes
Winter tread
FleX-Ice compound keeps tire soft in low temperatures
MaxTouch construction saves fuel
40,000 treadwear mileage warranty
Year-round snow tire for Honda Civics
Rounding out our list is the Goodyear Assurance WeatherReady, which is Goodyear's best all-weather tire and it works well for 9th, 10th and 11th generation Honda Civics, model years 2012 to the present. The tread compound performs in all seasons, but especially in the snow and ice. It grips the ground and performs well lin cold temperatures. Key features of Goodyear Assurance WeatherReady for Honda Civics
Rubber compound includes soybean oil, which keeps rubber pliable in cold temperatures
Asymmetric tread for improved wet traction
60,000 treadwear mileage warranty